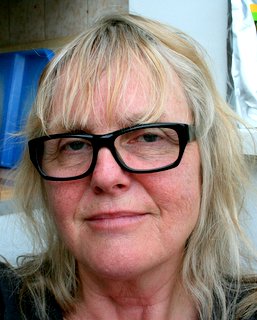 Before my professional art studies(Liz Goeting is my artist name for E. Kreulen-Goeting) I studied saxophone and clarinet at the Royal Conservatory in The Hague.
As a self-taught person I continued my studies after about 2 years, which enabled me to direct my attention more to the many interests I had in this matter.
I worked as a music teacher as well as an artist and was the leader and inspirator of workshops associative painting as well as improvised music. For several years I taught music and psychology at a college in Leiden, the Netherlands. Art and music are my way to live a creative and spiritual life.
In the eightees of the past century I studied astrology, which made me understand the human inner life and that of my own, much better. I worked as an atrologist for many years. In the beginning of the ninetees I did a training as an illustrator.
During my work as a teacher at a College in Leiden I studied Theology for 2 years, which gave me a lot of background and insight.
My paintings are as divers as my interests. Atmosphere of the moment makes me decide what technique and what colours I will chose. Every choice makes a different composition, a different story like a tonality in music a different song. Sometimes my analytic part turns the scale, but most of the time I am trying to find a synthesis in my choice of colours and composition.
Summarizing I can say that my work most of the time is the result of an inner process, coming out and taking its own shape as well as in my way of painting as in my making music.
I am member of the Association of professional Artists Holland. (BBK)